Looking for a Hallmark Commercial store in the Winder area?
Look no further than Armco Carpet Sales.
---
About Hallmark Commercial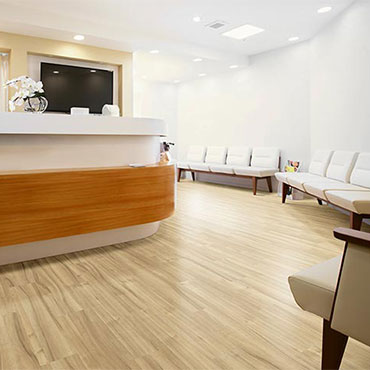 Commercial floor for all areas
Hospitality
It is said that a first impression is the most important one. Help your client make a stunning first impression from the moment a guest arrives. Though flooring in any hospitality environment takes a beating every day, the technology in Hallmark's floors makes it possible to accommodate high foot-traffic and still look beautiful.
Education
From K-12 buildings to higher education institutions, school budgets offer little to no flexibility, and maintenance costs factor highly in choosing flooring and other interior pieces.
Healthcare
When selecting a floor for a healthcare related project, safety, sterility, and cleanliness are of utmost importance.
Retail
With a variety of styles for a variety of settings, from rustic chic outdoor apparel stores to high-end luxury brand boutiques- Hallmark has it covered.
---
Speak with a knowledgeable representative at Armco Carpet Sales and learn more about the quality and integrity of the Hallmark Commercial brand. Stop in and see them today at their Winder store or give them a call at 770-867-6833.
learn more
---
NOTE:
Armco Carpet Sales does not carry every style of Hallmark Commercial at their Winder location. Check with them first about a particular product or to see if your product choice is available for special order.
---