Looking for a CACO Window Fashions store in the Winder area?
Look no further than Armco Carpet Sales.
---
About CACO Window Fashions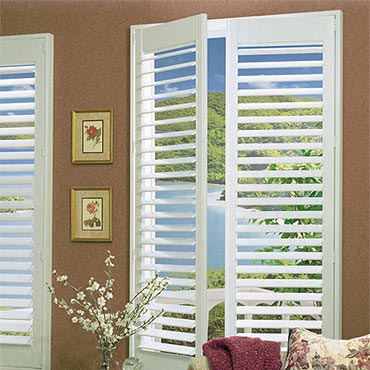 Experience The Difference - CACO Window Fashions
We manufacture a complete line of horizontal and vertical blind and shade products. Our products range from mini blinds to high fashion Delta Woods. Almost all of our window coverings are suitable for both the retail and commercial markets. We support our products with superior designs, quality construction, easy operation, lots of choices and iron clad warranties.

Wood Blinds State Warmth, Elegance and Style
What makes a fashion statement better than the natural warmth and elegance of wood blinds. With Delta Woods you are assured of receiving the highest standards, only hand selected hardwoods are used in crafting our Delta Wood blinds.

Customizing your wood blinds couldn't be easier. We offer countless options, color and stain choices, valances, motorization and even a flame retardant feature for commercial projects.

Coordinate Vertically and Horizontally
Dealers Choice Verticals give exceptional light control, with easy operating systems. Designer louver choices are available in countless styles, in subtle and bold colors in both vinyl and fabrics.

You can completely coordinate all the windows in a room with ease. Try using 2" PVC Fashions Plus horizontal blinds in the same pattern and color to match your sliding door. This gives you a totally coordinated look.

Aluminum Blinds For Every Taste
Select from the nostalgic look of 2" Maxi blinds, to ultra sleek 1" Mini blind slats with a "dust inhibitor" in a rainbow of colors that features four different headrail styles. For a real fashion statement, try the delicate charm of 1/2" Micro. All of our blinds are suitable for both retail and commercial applications.

Wood Alloy and Faux Wood Blinds are "The Next Best Thing"
What can be better than having the rich look of wood blinds and without compromising value. 2" Provident Wood Alloy and 2" Avalon Faux Wood blinds provide the same allure as wood, with the added benefit of high durability and moisture resistance.
---
Speak with a knowledgeable representative at Armco Carpet Sales and learn more about the quality and integrity of the CACO Window Fashions brand. Stop in and see them today at their Winder store or give them a call at 770-867-6833.
learn more
---
NOTE:
Armco Carpet Sales does not carry every style of CACO Window Fashions at their Winder location. Check with them first about a particular product or to see if your product choice is available for special order.
---